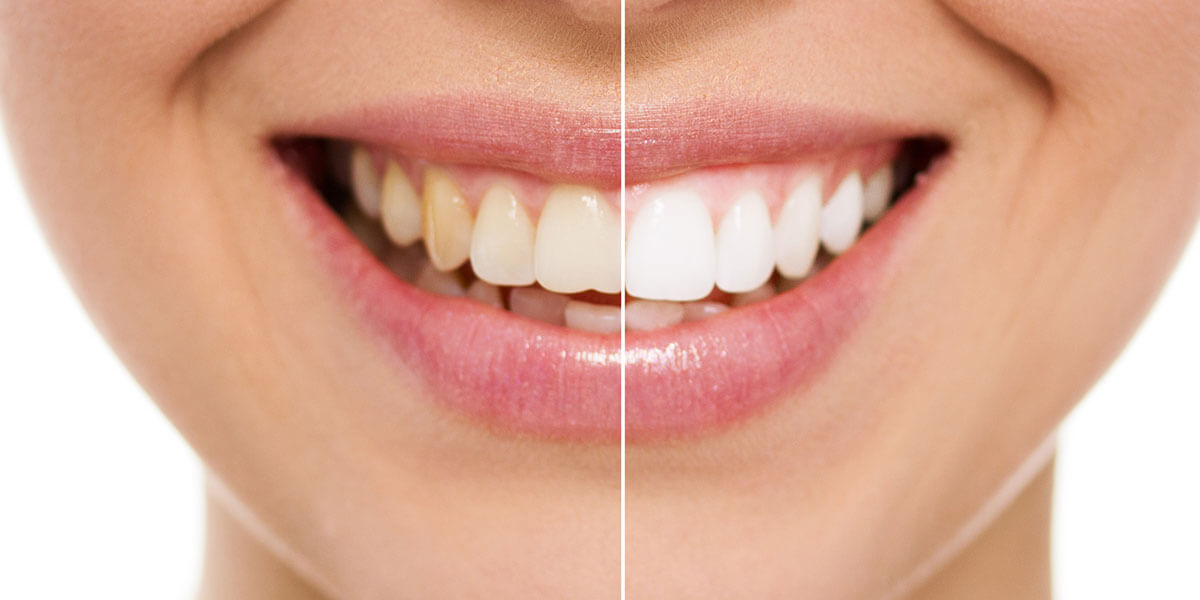 ---
McDonald Family Dentistry provides teeth whitening services in Morgan Hill, CA. Call 408-779-9335 to learn more and schedule your appointment. 
If your teeth have stains, it can make you feel self-conscious about your smile. Teeth that appear yellow aren't always a sign of poor oral hygiene practices or even something you have control over—as we get older, our tooth enamel gets thinner, and the result is yellowing. Stains can be caused by certain medications, smoking, or drinking tea, red wine, or coffee. Even childhood exposure to fluoride can cause teeth to be discolored.
There are many effective treatments for whitening teeth, but the very best are ones provided by a dentist. We offer a variety of options for teeth whitening and there's a solution for every budget and every need. Treatment options include:
In-Office Bleaching, a solution that provides patients with immediate, dramatic results. The best option for significant staining, in-office bleaching only takes about an hour, but the results are impressive and may last for years with proper care. During this treatment, we apply a protective gel to your gums in order to shield the soft tissue from damage, then we apply a powerful bleaching agent to your teeth. A special light activates this gel to enhance its results. 
At-Home Whitening from our office is more effective than over-the-counter solutions found in stores and online because they utilize custom-made trays designed to fit your teeth perfectly and a safe, specially-formulated bleaching gel. At-home whitening provides more gradual results than in-office treatments, but this solution is suitable for many patients with minor staining. We'll provide you with detailed instructions on how to use your at-home whitening kit, including how long and how often to use it.
Other cosmetic dental treatments can also help you achieve a whiter smile, including composite bonding and dental veneers. When you visit our office for your consultation, we'll discuss your treatment goals and come up with the best solution for whitening your teeth.
Call 408-779-9335 to schedule your appointment.